Research & Development Team
SQY Therapeutics
Most of the team's researchers have been working together for many years. Made up of doctors of biology, doctors of chemistry, engineers and technicians, the SQY Therapeutics team combines know-how and interpersonal skills to collaborate and carry out this human adventure successfully. This collective (chemists/biologists), backed by a network of expert consultants, gathers in one location all the skills required in the synthesis of tricyclo-DNA phosphoramidites for the production of next generation antisense oligonucleotides, their quality-control and their preclinical evaluation.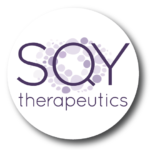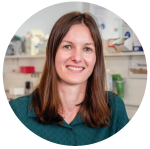 Marine Geoffroy - PhD, R&D researcher

"For several years now, SQY Therapeutics has been working tirelessly to develop drugs for patients suffering from Duchenne Muscular Dystrophy. As a researcher and project leader, it is with great pride and unwavering dedication that I am involved in this long-term battle, which has culminated in the conception of SQY51. This highly promising next-generation molecule is now being studied in the AVANCE 1 clinical trial for patients eligible for exon 51 skipping. At SQY Therapeutics, we continue to combine strengths and ambitions in the research and development of new candidates to offer effective therapeutic solutions for DMD patients eligible for skipping other exons."
"AVANCE 1 marks a major step forward in the fight to find a cure for Duchenne Muscular Dystrophy and for DMD patients eligible for exon 51 skipping. This clinical trial is the fruit of years of work and effort, not only on the part of a deeply motivated and committed research team, but also thanks to the commitment and courage of a group of relatives of patients suffering from this disease. My main objective has always been to be able to bring real therapeutic solutions to patients, to be able to make a real difference by offering solutions that have a positive impact on their quality of life. Having been involved in the discovery of the innovative SQY51 treatment and its clinical development is an extremely motivating personal experience that is close to my heart."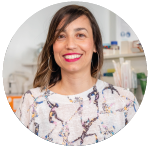 Lucia Echevarria-Zamora - PhD, AVANCE1 Coordinator