The Managers
SQY Therapeutics
Engaged in the DMD community for the past 20 years, parents of children with DMD, founders of Duchenne Muscular Dystrophy associations, decided to act in the search for treatment for Duchenne Muscular Dystrophy.
First by selecting, boosting and financing therapeutically aimed research, then by banking on a new generation of drugs using a technology called exon skipping, and specific chemistry, tricyclo-DNA.
In 2012, with scientists by their side, they financed the creation of Synthena to develop a technological platform dedicated to the fabrication of specific antisense oligonucleotides: tricyclo-DNA. SQY Therapeutics followed in 2015 to test and evaluate molecules produced by Synthena.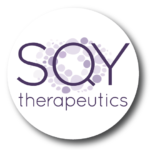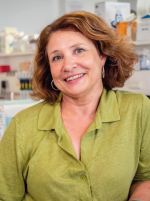 Christine Saulnier
Co-founder and strategic direction of SQY Therapeutics

"My son Julien was diagnosed in 1996, he is now 30. His illness has turned my life upside-down. Thus, I decided to act and became involved with the DMD community. I stopped my professional activities– I have marketing/communication training, to focus on Duchenne Muscular Dystrophy treatment research. I was lucky to meet other parents driven by the same will to get things moving and researchers as well as doctors engaged in the struggle against this disease. Together, we embarked on this adventure by engaging ourselves on a promising new therapeutic path: exon skipping."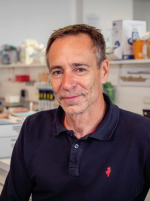 Pascal Ferré
Co-founder and President of SQY Therapeutics

"My son Adrien is now 22 and his physical frailties are more and more handicapping. As parents, we owe ourselves to find solutions against the disease. Shares being my driving force, I used my accounting and risk capital skills to act. The promising results are exciting and I foresee great improvements in the quality of life of boys afflicted by Duchenne Muscular Dystrophy and without doubt tomorrow in children afflicted by genetic pathologies."